MaxGXL 'The Glutathione Accelerator'
After years of research and development, Dr. Robert H. Keller and the Max International scientific team developed a product that contains the necessary components of glutathione that when absorbed into the body, stimulate the body's own production of glutathione to be used by every cell...that product is MaxGXL.
MaxGXL is an exclusive N-acetyl-cysteine (NAC) formulation that provides a unique composition of nutrients - enabling your body to produce optimal levels of glutathione.
It is well understood in the medical and scientific community that intracellular glutathione levels cannot effectively be raised by oral glutathione supplementation because it is believed to be destroyed in the digestive system; which is why MaxGXL is such a groundbreaking discovery.
MaxGXL supports cellular function and health!
MaxGXL - Glutathione / Group Test Data
The graph below shows the increase in glutathione levels experienced by four groups. Group 1 was tested after 6 months of use, groups 2, 3, and 4 were tested after 3 months on the MaxGXL regimen.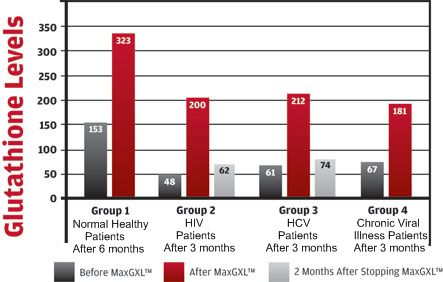 This data indicates the effectiveness in those who are stressed, aging, lacking sleep or with any prolonged illness.
In these situations, MAXGXL stimulates the body's production of glutathione to compensate for the accelerated use of it, decreasing your risk of illness, strengthening your defenses, and guarding against the body's aging process.
MaxGXL
The Bad News...
Your glutathione levels are FALLING, by about 10% to 15% per decade!
Reduced glutathione levels result in accelerated aging, low energy, higher inflammation, and a greater vulnerability to cell damage and disease
The Good News...
MaxGXL can dramatically raise your glutathione levels, with increases up to 292%.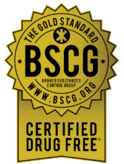 MaxGXL is BSCG Certified Drug Free, giving professional athletes and active individuals worldwide the confidence to use MaxGXL within competition.
Get the powerful, clean, and safe performance and recovery you need with MaxGXL.
MaxGXL - Product Video
MaxGXL - Athlete Interview
MaxGXL - Supplement Facts